LBCarCo Rain Poncho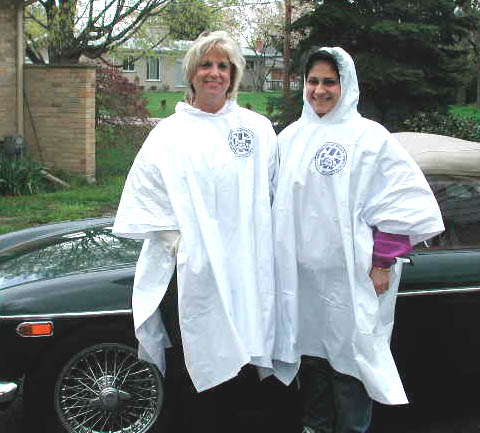 Ever been to a car show, or out driving and the weather turns south? I know both Jan and I have been caught several times in a downpour, some cold and some warm rain, but either way we got soaked ;( We have just the convenient and inexpensive solution for you a heavy duty vinyl - reusable - LBCarCo Rain Poncho. This one size fits any adult Poncho is White with a tasteful LBCarCo Logo in Royal Blue complete with carry bag. Get a few today and put them in your glovebox, back package area or trunk of each of your LBC's, BBC's or for that matter any car you drive. When you need it just put it on and stay nice and dry! You will be glad you did, trust me on this one ;)

Our Low Introductory Price only $7.00!
Our models are L- Caral, R - Annette


We at Little British Car Co and Vintage Motors are dedicated to providing excellent customer service with a "Personal Touch" and quality classic car parts and accessories always at a "substantially lower" price.